 We invite you to kick off the summer season with us at HSF's 9th Annual History on Tap (H.O.T.) beginning in June!
Tour the revitalization efforts of 3 historic properties and sample local craft beer from New Sarum while learning about Salisbury's fascinating history and connecting with the community.
With limited space, this 3 part summer series has become one the HOTtest tickets on Salisbury's summer event calendar. Register today to secure your spot!
This event is free - $10 Suggested Donation
Registration is Required.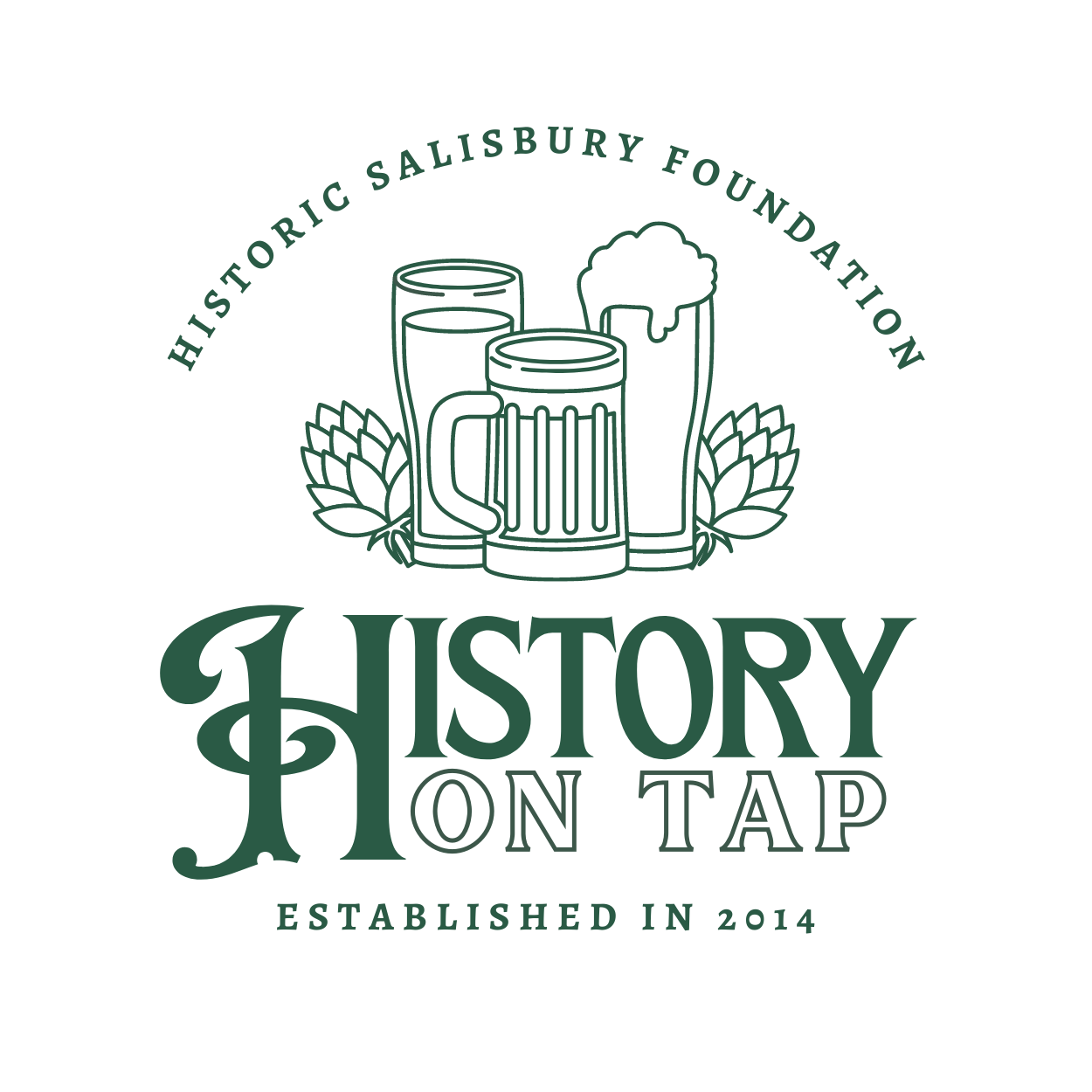 Napoleon Bonaparte House
619 S. Main St.
The Napoleon Bonaparte McCanless House is a historic home located in Salisbury, North Carolina. It is a three-story, three bay by four bay, Second Empire style dwelling faced with rusticated granite. It has a rounded corner tower and a steep, concave, mansard roof sheathed in decorative slate shingles. Also on the property is a one-story, granite-veneered brick outbuilding believed to have been the kitchen.
Napoleon B. McCanless served as president of the Halifax Cotton Mill Company, and held interests in agriculture, manufacturing, and mining. His home was added to the National Register of Historic Places in 2014.
This event is full!
Thomas House
501 E. Lafayette St.
Built in 1905 by John Thomas, a Confederate veteran born in 1848, who moved to Salisbury from New Bern in the mid-1890s. Thomas was employed at the Southern Railroad's enormous railroad shops in neighboring Spencer. The Thomas House was sold for the first time in 1995, upon the death of Marvin Thomas.
The house contains a beautiful 10' wide hall with bead-board wainscoting, original floors, door and window surrounds and mantels. The exterior brackets and decorative pediments are also original. Original landscaping dates back to 1906.
August 24 from 6:00-8:00pm
The Empire Hotel
228 S. Main St.
The Empire Hotel, spanning nearly an entire city block, is one of the chief examples of Beaux-Arts commercial architectural style. The hotel was built shortly before the Civil War but was extensively enlarged and remodeled by Frank P. Milburn in 1907. Eleven visible bays are indicative of the building's baroque treatment. The façade contains an array of motifs including rondels, ornamental frieze, modillion and dentil courses, quoins and pilasters. The Empire Hotel originally boasted a prominent loggia along Main Street with imposing concrete columns supporting a decorative roof. The ballroom was once topped with a pair of impressive domes - long vanished. The 100K square foot property has largely been empty in recent years, but today, plans are moving forward to restore this iconic structure into a boutique hotel, residential apartments, restaurant, and retail.
At completion, this turn-of-the century property will include:
Boutique Hotel: 25 luxury historic rooms
Grand Ballroom: original 1906 ballroom renovated into event space
Apartments: 38 residential units
Spa: Full-service spa and gym
Retail: Four to six retail spaces
Restaurant/Bar: 8000 Square feet of food service with historic bar
Thank you to all of our Sponsors!